What do you think of when you think of automation?
Is it assembly lines with machines squirting chocolate over a peanut butter cup on an episode of How It's Made?
Is it the canned 'We've received your support request' reply from a software company?
By the end of this post, you'll see how automation can actually be personal and how it can both save you time and increase revenue for your business.
By definition, automation is the antithesis of the unique and personal – the use of largely automatic equipment in a system of manufacturing or other production processes: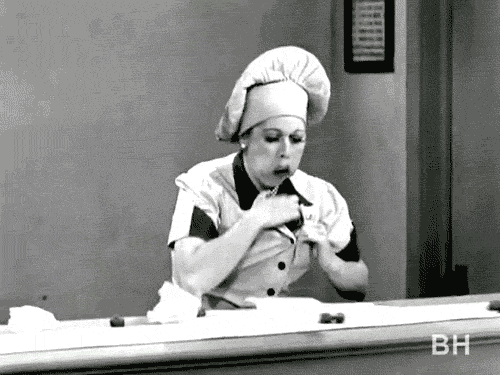 When I talk about marketing automation, some people get uncomfortable with the idea because they assume that automation means cold, impersonal, boring. When I teach marketing classes or talk to clients about using this marketing method that has an average 3800% ROI, I still get a lot of pushback.
Digital Relationship Building
No one is looking for more email in their lives and whole products have been created to reduce the clutter in people's inboxes. When I talk to people who object to email marketing or don't think it can work for them, I can practically see them thinking of every annoying email that's ever landed in their inbox and saying to themselves, "I don't want to be that person."
But let's think about this a little differently. Consider the following three scenarios:
You walk into a bike shop, and you're checking out the mountain bikes. Fifteen minutes go by and you think, man customer service here sucks and leave the shop.
You're checking out the mountain bikes and a salesperson comes and offers to show you the road bikes that are on sale. You'd probably be annoyed because clearly, you're interested in the mountain bikes.
You're checking out the mountain bikes and someone greets you after a few minutes and asks you what kind of riding you like to do, and offers you a test ride, that is a much nicer experience.
And if during your bike purchase, the salesperson warns you that stock bike saddles are torture devices made in the fires of hell and offers to show you alternative saddles, you'll probably think of them fondly when you're 15 miles into your first trail ride.
The Importance of Timing and Relevance
If you have an email list, what happens after someone subscribes to it?
Are you ignoring them or do you thank them for joining your list?
Are you setting expectations for how often and what information you'll communicate?
Are you welcoming people into your brand and culture so they know what to expect from you?
Are you asking them how you can serve them?
Automation can help you make sure that everyone who walks into your digital door gets a warm welcome and gets to know you. You probably wouldn't ignore someone if they came up to you at a party and introduced themselves, but many newsletter signups result in crickets.
"But people will get mad if I email them too much!"
Really? When people give you their email address, they're saying they're interested in what you have to say. Why on earth would you respond with deafening silence?
When was the last time you got annoyed at someone because they:
Solved your problem
Made your life easier
Told you something really useful at just the right time
You don't have to be a robot, but you can let the robots send your emails at exactly the right time.
Automation Really Does Work
This is some of the feedback I've gotten on my email and website content:
"You're a born teacher, have appreciated your writings after subscribing over past few weeks, been saving them to follow the advice."
"I'm literally sitting here in tears, so grateful for your words."
"My appreciation for your blog posts cannot be overstated."
"I need to read this several more times in order to grasp the epic impact your words provide."
"You should save these and write a book."
Here's my advice to you. Stop robbing yourself of one of the most powerful tools available to grow your business and be the email marketer you want to see in the world. Better yet, stop burdening yourself with stereotypes about marketing and just be helpful to your audience.
Click here to see how you can create automations with a personal touch.